The police had filed a case for cheating and fraudulent activity against the accused Vinaj Jain (45) and Vipin Aggarwal (40) at Surajpur police station six months ago
TNN  |  March 24, 2017, 08:23 IST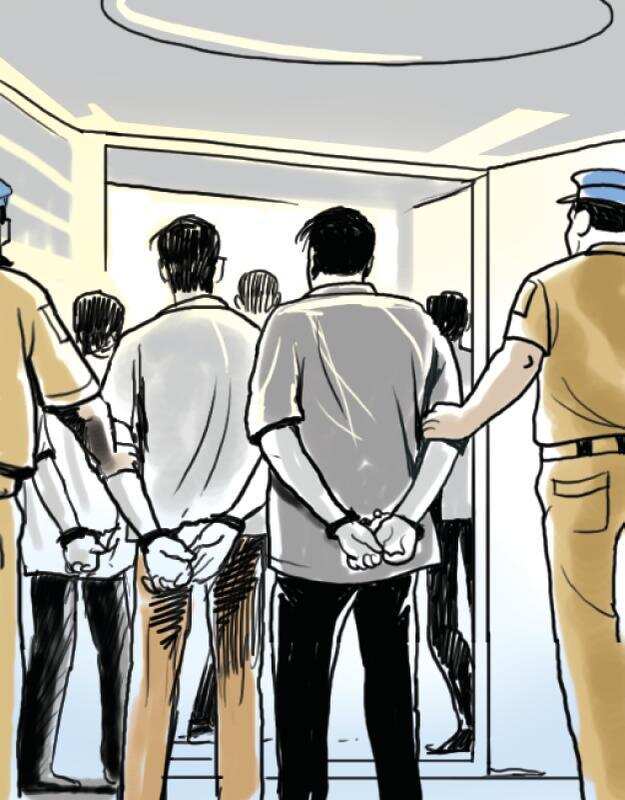 GREATER NOIDA
: Two directors of residential society
AVJ Heights
in Sector Zeta 1, Greater Noida, were arrested on Thursday for allegedly mortgaging the flats they had already sold to buyers. The police had filed a case for cheating and fraudulent activity against the accused
Vinaj Jain
(45) and
Vipin Aggarwal
(40) at Surajpur police station six months ago.
According to police, there are 12 towers in AVJ Heights in Sector Zeta I. There are 1,800 flats in these towers, of which 1,200 are occupied. The AVJ Heights Apartments Owners Association had accused the developer of fraudulent activity by talking huge loans against the flats of residents without their knowledge.
Police said that some buyers had paid the money and got possession of the flats. However, weeks later they were informed by some bank officials that loans had been issued against their flats. This happened with several residents and they protested in June 2016 outside the society against the builder alleging fraudulent activities and registered an FIR against the developer on June 26.
They also alleged that some armed goons had entered their society and thrashed them with canes when they were protesting. However, the developer denied any fraudulent activity. Anuj Kumar, SHO, Surajpur police station, said a case of cheating and forgery had been registered against them.
DISCLAIMER
The news and data posted here is from various sources, published and electronically available. We have taken all possible care to verify and crosscheck the accuracy of the same. However, despite due diligence, sources may contain occasional errors.www.noidapropertydealers.co.in will not be responsible for any errors in such an instance.