The court also directed the investigating officer of Delhi Police to file a status report in the case
Sanu Sandilya  |  ETRealty  |  Updated: February 27, 2017, 16:05 IST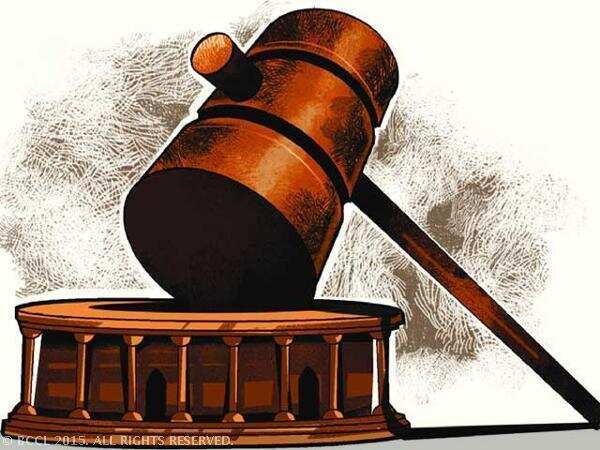 NEW DELHI: The Delhi High Court has restrained Pradeep Jain, chairman of Parsvnath Developers Limited, and 10 other directors of the firm, from leaving the country in a case related to delay in delivery of its
Paramount
project in west Delhi.
While hearing a Writ petition filed by Paramount Residents Welfare Association, the Delhi High Court on February 22 directed the investigating officer (IO) of Delhi Police to file a status report in the case.
"The IO, who is present in Court, states that he shall also take steps to
ensure that the accused do not leave the country in the meantime," the court said.
The next date of hearing in the case is scheduled for March 24.
Justice Vipin Sanghi in his order observed that prima-facie, the case appears to disclose a serious offence, which could well be a multi-victim scam.
Pulling up the investigating agency in the case, the court said, "In such like cases, it is highly frustrating not only for the complainants but also for the Court to see the investigating agencies drag their feet. Inefficient investigation in such like cases also gives rise to avoidable doubts about the competence and integrity of the investigating agency."
The Paramount project located in Subhas Nagar in west Delhi was supposed to have around 84 luxury three and four bedrooms apartments. The project was awarded to Parsvnath Developers by the Delhi Metro Rail Corporation Ltd (DMRC) in 2005, and was scheduled to be completed within five years. The builder also had applied for an extension of two years to DMRC in 2011.
"We filed an FIR with the economic offences wing of Delhi Police in September last year, but the builder had not been investigated even after the passing of six months," said Viveck Agarvwal, the lawyer representing the home buyers.
Delhi Police issued a notice to Parsvnath Developers on January 20 this year, but the builder didn't respond within the sought time limit of 30 days.
The builder has collected up to 90% of the cost of flats from the home buyers, claims Shailender Mongia, secretary, Paramount RWA. "The complaint has alleged fraud and cheating of amount over Rs 100 crore collected from flat buyers," he said.
The home buyers have also filed a case against the builder in National Consumer Disputes Redressal Commission (NCDRC) in 2015, which is pending at present.
DISCLAIMER
The news and data posted here is from various sources, published and electronically available. We have taken all possible care to verify and crosscheck the accuracy of the same. However, despite due diligence, sources may contain occasional errors.www.noidapropertydealers.co.in will not be responsible for any errors in such an instance.