According to Singh, the developer has been defaulting on its instalments for land allotted for the last five years
Vandana Keelor  |  TNN  |  March 29, 2017, 07:32 IST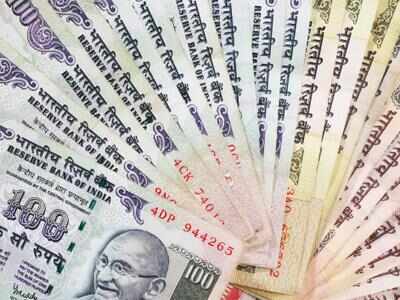 GREATER NOIDA:
Yamuna Expressway Industrial Development Authority
(
YEIDA
) on Tuesday said that it has issued a final notice to
Jaypee Infratech
to pay up Rs 900 crore or face cancellation of allotment of 1,000 hectares of land.
Arunvir Singh, chief executive officer (CEO), YEIDA told TOI, "We have issued a show-cause notice asking the developer why the allotment should not be cancelled. If the group fails to clear its dues by April 15, strict action is on the cards, including cancellation of the lease deed."
According to Singh, the developer has been defaulting on its instalments for land allotted for the last five years. "The land in question was allotted to the developer in three pockets in the YEIDA area for constructing residential units," he said. "This totals about 1,000 hectares and is located in three pockets including Sector 25 and Jaypee Sports City," he said. "Owing to the default by the builder, the allottees are suffering. Currently, the builder has not even started construction on the land," he added.
Singh said that if the developer did not respond satisfactorily within the stipulated time limit after the notice, strict action was on the cards for it. "We will not shy away from cancelling the lease deed of the developer," he said, adding that the group has to also pay YEIDA an additional Rs 1,200 crore. "This amount has to be disbursed to farmers as hiked compensation for land acquisition in the area. However, this matter is sub judice and is awaiting the appointment of an arbitrator after approval from the state government as the developer has challenged the Allahabad high court direction that farmers be paid enhanced compensation," Singh said.
When contacted, Jaypee Infratech officials said they were not aware of any notice from YEIDA and refused to comment further on the issue.
Meanwhile, YEIDA is also getting ready to issues show-cause notice to seven more builders in its area. Earlier this month, YEIDA had started the procedure of cancellation of seven allotments of these builders. The developers, which include five group housing builders and two institutional ones, owe the Authority nearly Rs 525 crore. The notices are likely to be issued on Thursday, officials said.
DISCLAIMER
The news and data posted here is from various sources, published and electronically available. We have taken all possible care to verify and crosscheck the accuracy of the same. However, despite due diligence, sources may contain occasional errors. www.noidapropertydealers.co.in will not be responsible for any errors in such an instance.