The apex court has been hearing from various home buyers, including that of one, Diwakar Mishra, for not getting the flats as promised by the builder
ANI  |  April 06, 2017, 08:02 IST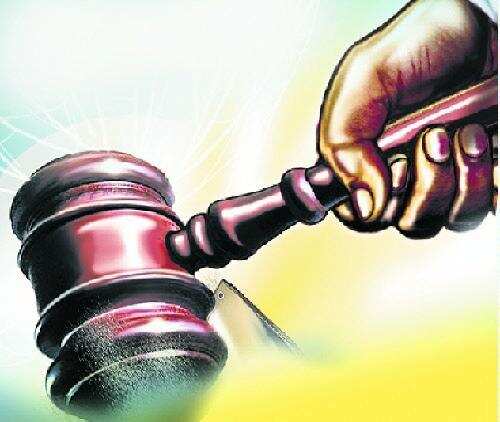 NEW DELHI: The
Supreme Court
on Thursday will hear the alleged fraud case related to real estate major,
Unitech
Ltd promoters Ajay Chandra and Sanjay Chandra in connection with its delayed housing projects in
Noida
and
Gurgaon
.
The home buyers were not been handed over their flats on time as a result of which several home buyers had knocked the doors of the apex court seeking a direction to the real estate for getting timely possession and compensation.
The apex court has been hearing from various home buyers, including that of one, Diwakar Mishra, for not getting the flats as promised by the builder.
Yesterday, a Delhi court extended the police custody of Ajay Chandra and Sanjay Chandra by three more days.
The Economic Offences Wing sought extension of remand to seize documents from their offices.
Earlier on Saturday, the court granted two-day custody remand of Unitech MD Sanjay Chandra to the Delhi Police, who was arrested by the Economic Offences Wing on late Friday night.
Chandra's counsel Vijay Agarwal informed that the police had asked for three-day remand but the court granted two-day custody instead.
According to sources, Chandra is accused of duping buyers who had booked flats in his real-estate project in Greater Noida.
Home buyers had accused Unitech of not completing the project and non-payment of their money along with interest.
Allegations are also that Chandra fraudulently took money from his clients and parked it in a shell company, thereby laundering it abroad.
Earlier, Chandra was arrested by the Central Bureau of Investigation (CBI) in the 2G trial.
Chandra had bid and won licence for the Telecom project which he later sold to Norway company Telenor.
DISCLAIMER
The news and data posted here is from various sources, published and electronically available. We have taken all possible care to verify and crosscheck the accuracy of the same. However, despite due diligence, sources may contain occasional errors. www.noidapropertydealers.co.in will not be responsible for any errors in such an instance.