The towers have 857 apartments, of which about 600 flats have already been sold
ANI  |  Updated: March 28, 2017, 07:39 IST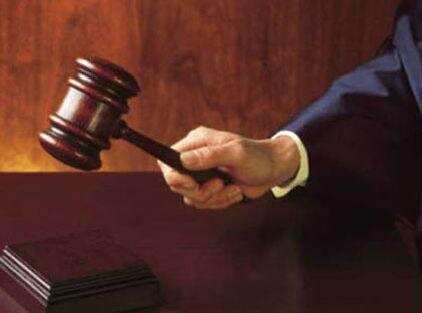 NEW DELHI: The
Supreme Court
today said if the two 40-storey residential buildings of Supertech's Emerald Towers in Noida were constructed without a proper sanction, these would be "demolished".
"The buildings, if built without a proper sanction, will be demolished," a bench comprising Justices Dipak Misra and A M Khanwilkar said.
It was hearing pleas against the Allahabad High Court's April 11, 2014 verdict ordering demolition of the two 40-storey residential twin towers –Apex and Ceyane — in Noida and directing Supertech to refund money to homebuyers with 14 per cent interest in three months.
The towers have 857 apartments, of which about 600 flats have already been sold.
During the hearing, the court said if the homebuyers, who have invested and want to come out of the project, they can come out of the same.
It said that the investors who want to stay in the project, can do so as the builder has also challenged the high court's order.
The counsel appearing for Noida authority told the bench that the sanctioned plan for the building was in accordance with the guidelines and it was aggrieved by the high court's finding in this regard.
Some of the homebuyers claimed that despite the apex court's direction, they have not been refunded the amount by the builder.
The counsel appearing for the developer countered the submission and said they have given refund to the homebuyers and if anyone files an application for getting back money, it would be dealt within four weeks and the principal amount will be refunded to them.
The court also noted that in pursuance to its earlier order, Rs 5 crore has been deposited by the builder.
It fixed the matter for final hearing on August 9.
The court had earlier asked the National Buildings Construction Corporation (NBCC) to submit its report after inspecting Supertech's Emerald Towers to ascertain whether the two 40-storey buildings were built in green area in violation of the sanctioned plan.
It had on February 16 last year directed Supertech to refund money to the flat owners, saying, "Developers can't take investors for a ride."
Earlier, it had directed Supertech to give back money to flat owners who had sought refund of their investment after the towers were directed to be demolished by the Allahabad High Court.
DISCLAIMER
The news and data posted here is from various sources, published and electronically available. We have taken all possible care to verify and crosscheck the accuracy of the same. However, despite due diligence, sources may contain occasional errors. www.noidapropertydealers.co.in will not be responsible for any errors in such an instance.