The Unitech promoters were arrested late on Friday by the economic offences wing of the Delhi Police in a case related to delay in delivery of housing project Anthea Floors in Gurugram
ETRealty  |  Updated: April 06, 2017, 17:33 IST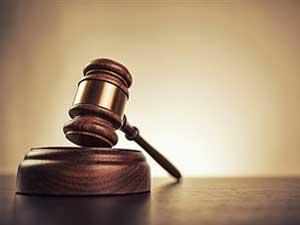 NEW DELHI: A Delhi court on Thursday rejected the bail plea of
Unitech
's managing directors
Sanjay Chandra
and
Ajay Chandra
and sent them to judicial custody till April 20.
The Unitech promoters were arrested late on Friday by the economic offences wing of the Delhi Police in a case related to delay in delivery of housing project Anthea Floors in Gurugram. They were produced before the Patiala House Court on April 1, which had sent the Unitech promoters to police custody till April 3, which was further extended by three days on the request from the Delhi Police till April 6.
Unitech, however, in its response to the stock exchanges claimed that the managing directors of the company have committed no fraud with any investor and the delay in project delivery is due to the reasons beyond control of the company and recession in the real estate sector.
The builder said the company and its officials have fully co-operated with the authorities, and explained and provided all the supporting documents.
The company also clarified that day to day operations of the company are fully functional.
The accused have been booked under Section 406 of the Indian Penal Court for criminal breach of trust, Section 420 for cheating and Section 120B for criminal conspiracy.
DISCLAIMER
The news and data posted here is from various sources, published and electronically available. We have taken all possible care to verify and crosscheck the accuracy of the same. However, despite due diligence, sources may contain occasional errors. www.noidapropertydealers.co.in will not be responsible for any errors in such an instance.